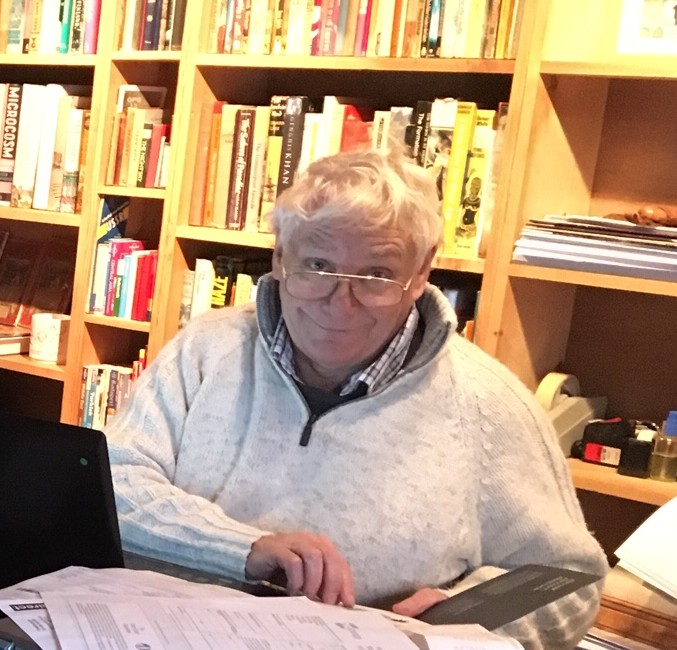 In 1962, armed with a degree in Physics and a Diploma in Applied Geophysics, I left the UK for Australia, where I worked for the national government's Bureau of Mineral Resources as a geophysicist for six years before returning to London for a doctoral study of the gravity field of eastern Papua New Guinea. Since that time I have worked in hydrology, in the oil and mining industries, for governments directly and on aid programmes, in higher education and on conservation projects, but always as a geophysicist.
Much of my work has involved the application of measurements of gravity field to understanding geology, at all scales from cavities to continents. In 1981 I founded London University's first undergraduate geophysics degree, which I taught until retirement in 2004. My fieldwork has taken me to every continent except Antarctica but my main research interests and expertise have been focused on the island festoons of Southeast Asia and Melanesia, and for about ten years after retiring I retained a link with the academic world as an Honorary Professor in the Department of Earth Sciences at Hong Kong University.
My first attempts at book writing resulted in a textbook on Field Geophysics, now in its (co-authored) fourth edition, with a fifth edition (in which I have little more than a watching brief) in preparation. My decision to write a history of the measurement of Earth gravity led me into a wider interest in the history of global scientific exploration and the stories of the people who took part.
As a result of a life spent travelling I speak several languages very badly and tend to get them mixed up. Born and brought up in London, I have returned to my family roots and now live in the Welsh borderland where, amongst other things, I am one of the governors of a small primary school and am noted for taking the final-year (10-11 year old) pupils on geological walks. For ten years I have been treasurer of a small charity promoting the idea of a Trans-National Peace Park on the borders of Kosovo, Montenegro and Albania, and am desperately looking for someone to take over.
LATEST NEWS…
THE METER READER – Coordinated by Alan Morgan
Extreme Gravity: Geological Effects
John Milsom
Abstract
The maximum positive combined effect on the earth's gravity field of all geologic sources present in a given area, including any isostatic compensation, is limited by the ability of the lithosphere to support load. Bouguer gravity is one possible proxy for this effect. Bouguer maxima close to +350 mGal have been measured on Chichijima Island and Penrhyn Atoll in the Pacific Ocean. These may be the highest values anywhere on the planet. Suggestions of even higher values in the northernmost segment of the Colombian Andes rely on extrapolation of trends established in areas surrounding the Santa Marta Massif and must be treated with caution.
Books
The Hunt for Earth Gravity: A History of Gravity Measurement from Galileo to the 21st Century
Field Geophysics: 4th Edition